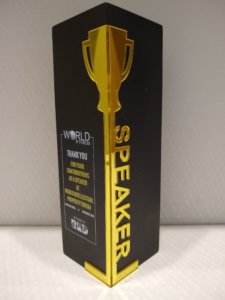 Patent monetization is process of transforming cost centers into profit centers by generating revenue through one or more of the following:
Sell
Licensing

Exclusive
Non – Exclusive
Cross licensing

Enforcement
Pool
Securitization
Auction
Donation
Key factors to be considered for extensive monetization are to strategize the process with the goal to cover each of following to decide whether to utilize internally or monetize external.
Entire scope of claim
Territories
Product Range
Resources
Marketing Strength
Awareness about patenting process and industry focused commercial research are major factors restricting academic institution to come up with valuable patents.
With increasing presence of start up ecosystem and private equity, capital availability is becoming less relevant factor in creation of valuable patents.
Pro patentee enforcement at court and discussion on patent driven business at board level meeting is must for fair monetization transaction of innovative patents.
Although awareness and enforcement has increased in recent past, service provider will have to drive monetization strategies for at least coming few years to bring patent driven businesses into main stream.
Monetization strategies focusing at different level of 10X, 40X and 100X magnification as below are highly likely to deliver better result.
Global trends, Economy, Sector and Its forecast etc.
Patent Litigations, Recent product deals, Sales forecast, Competitor strategies etc.
Citation searches, Classification search, Patent landscape.
China is the fast-emerging with valuable patent. Although, large portion of 15 to 18 million applications may be of poor quality, 2-5% of such large filing is still relatively big number.
Pharmaceuticals – Higher competition and fewer block buster molecule are likely to increase patent monetization transactions by generics. On the other hand, Lower internal productivity and higher research cost is also likely to increase patent monetization transactions by brand companies.